Use Cases
We help our customers move forward, with all business challenges they experience, from service to sales to marketing. Various solutions for various situations.
DIVERSITY IN USE CASES. THAT'S VANEIGENS
INCREASED PRODUCTIVITY. THAT'S VANEIGENS.
CLOUD TELEPHONY INTEGRATION
Lower your agent's average handle times and improve customer satisfaction by turning clicks into calls with the computer-telephony integration.
LOCAL OPTIMIZED SERVICE. THAT'S VANEIGENS.
FieldBuddy is thé innovation and smart software solution which supports the complete service process. With the real-time overview and control of FieldBuddy, you have a powerful and flexible toolset to optimize all your services processes.
SERVICE ON THE ROAD. THAT'S VANEIGENS
Field Service Management technology automates the field operations of a team of service professionals through mobile systems. Make your field service more data driven and agile, decrease logging times, keep customer data safe and improve customer engagement with Salesforce Field Service Lightning.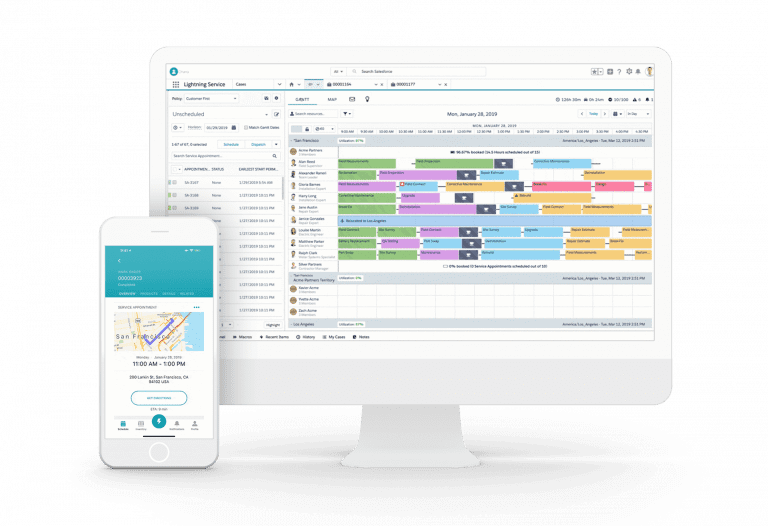 EXTENDED SERVICE EXPERIENCE. THAT'S VANEIGENS.
With the right integrations, data optimizations and setup of optimal customer journeys, we enable you to move away from service centre to a profit centre providing the best possible customer care, of course with a complete 360-degree customer view.
Where we find the opportunity to standardize a common need or wish of clients, we have started developing a product add-on that is complementary to the Salesforce portfolio and a simplification of tools and technology, so clients can complete their platform with new features and tools without needing to code and have a lot of hazzle and time spend on finding out the wheel.
All our Apps are natively built on the Salesforce platform and therefore have the highest possible security measures and level. We offer you to make use of these secured Apps by providing them within the Salesforce AppExchange. Find more information on our Apps, download and install the required App, let it be enabled and run your program.
Something big is coming, and we're excitedWant to stay tuned? Leave your details below!
Per 1st of April 2022, Monique Puchala has joined VANEIGENS as Senior Project Management Officer. Monique will play a key role in …
Merging the digital and offline world! 66% of customers expect companies to know about their unique needs and expectations. Salesforce, 2021 Creating …