Conversational Commerce
Integrate and optimize your social channels and turn your service center into a revenue center.
Building connected journeys. That's VANEIGENS. 
VANEIGENS guides you in transforming your existing customer service support into revenue-generating social customer service. With the right integrations, data optimizations and setup of optimal customer journeys, we enable you to move away from the service centre to a profit centre providing the best possible customer care, of course with a complete 360-degree customer view.
Digital channel & Service Cloud
Upgrade your service center
Serve your customers wherever and whenever they prefer, by integrating social digital channels into your Service Cloud. Integrating a digital engagement tool (e.g. AskAmy) allows you to interact through your customers' preferred channels, like WhatsApp, Telegram or Facebook.
Integrate digital ordering
Extend the interaction into a proactive service, by offering digital ordering through integrated digital channels. By implementing the online store or distinct digital ordering process into your Service Cloud, your agents can offer products and services through conversation via the service centre.
Social Studio Integration
Extend the data optimization and enrichment
Develop an even smarter social service with the integration of your social media channels, for monitoring and interacting through your engaged channels. By routing the cases from your social channels to the right agents and accounts, you are able to solve issues directly from your service centre, and even use the opportunity to create new sales.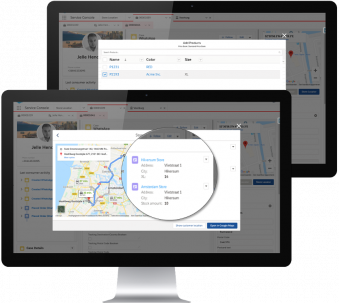 Enrich and optimize your data with social media channels
The integration of your digital ordering and social media channels into your service centre not only offers you new opportunities to interact, but also enriches your existing data to complete and optimize the 360-degree customer view. It enables you to make even more comprehensible decisions on a wider business level and serve your loyal customers in the most personal way possible.
Want to know more about
Converational Commerce?
Get in touch with our expert, Jelle!