Home
Building connected journeys
Building connected journeys. That's VANEIGENS. 
VANEIGENS is a Flemish expression meaning: sure, of course, no problem! It represents our DNA and the way we work: we get things done with our creative, pragmatic and energetic attitude when solving problems.

We specialize in building connected journeys that seamlessly connect all touchpoints for consumers. Our team of digital experts help you get the most out of your business using best-in-class Salesforce Technology.
Creating meaningful memories and helping people find a moment of peace in their busy lives. That is what Rituals stands for. Whether it is about taking a long bath or creating a comfortable atmosphere with exclusive scents and perfumes from Asia at home or in the office. Rituals has over 800 stores, more than 2700 shop-in-shops and four urban spas in 33 countries all over the world. It uses Salesforce to optimally serve its customers with home and body cosmetics.
Despite Omoda's reputation for stellar customer service, they encountered a hurdle in their journey to elevate customer satisfaction even further. Noticing a slower-than-desired growth in Net Promoter Score (NPS), Omoda identified somewhat extended response times as a key factor affecting customer perception. Realising the need for a solution, Omoda turned to VANEIGENS to optimise their customer service processes.
At the early stages of Picnic's success story, the company decided that Service Cloud would be a great tool to prepare them in scaling up their customer service and expand internationally. Our assignment was simple: design a platform where customer satisfaction is assured and staff can be easily steered from HQ.
Consulting
Our team has extensive experience in the Salesforce domain and has worked at larger consultancy firms in the past. We combine in-depth Salesforce knowledge and skills, substantial consultancy experience for the biggest international companies, a drive to move borders and (if required) to adopt the Salesforce platform to serve the customers' needs.
Check this out
Implementation
We help you with your first-time implementations, ongoing innovations, and support. We guide you on your own Salesforce journey, be it quick or for a longer term. All with the goal to streamline your business processes in Sales, Service, Marketing and Operations, improving your customer & employee experience.
Check this out
Ongoing Innovation
Our team of expert consultants offer various forms of support ranging from incident tickets to ongoing innovation. In close collaboration with your people, we will constantly fuel up the engine. Let's go!
Learn more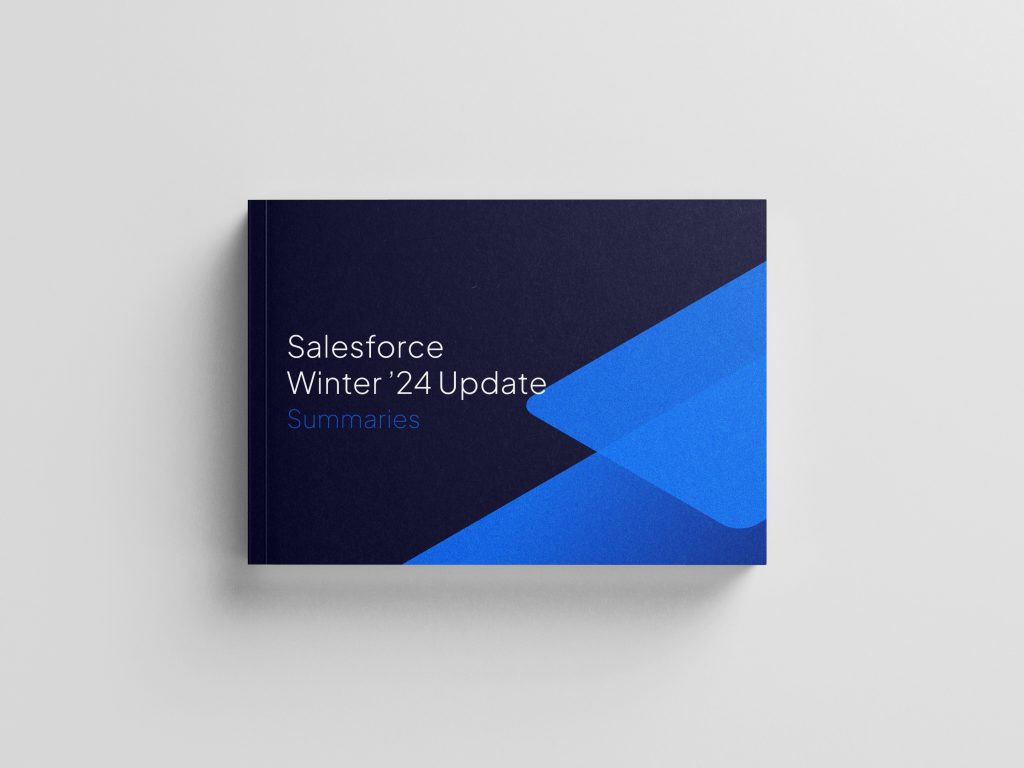 Salesforce Winter '24 Notes
The Winter '24 Release is here, and Salesforce has added a lot of new features & updates for you org. Our own Solution Architect Victor has gathered the most important and relevant changes and updates across the different Salesforce products to save you valuable time!

Want to download your copy? Click to read more!
The decision to add Marketing Cloud to VANEIGENS' portfolio fits well with the company's vision for the future. Just Greve, Commercial Director at VANEIGENS said, "We see a number of our customers achieve great success when the Marketing and Customer Service departments work together as one team. Every interaction the company has with the consumer contributes to the overall customer experience, and Marketing Cloud is thus of great strategic value to our clients."
"VANEIGENS is a very pleasant team to work with. The employees don't think in problems, but in solutions."
"A lot of things were new to us, so we were really taken on a journey. With VANEIGENS we got to the best customer service solutions."
"VANEIGENS provides organizations input to reach the next level and build something that is future proof"